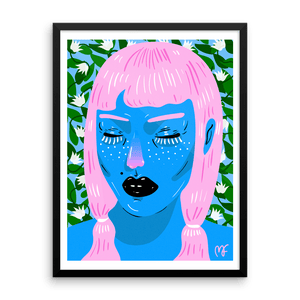 Limited Edition! 50 prints / size
Printed and delivered from U.S. or Riga (Europe Orders)

We at Neon Talk are proud to present a limited edition collaboration together with the Norwegian artist Madelen Foss (Check out her cool stuff at her website, Instagram and Tumblr).
This poster "Escape" is one of 6 different art prints in the collection Neon Talk x Madelen Foss – All limited to 50 prints. Frame is not included.
Limited to 50 prints
Size: 18 x 24 inches (46 x 61 cm)
Museum-quality posters
Thick durable acid-free matte paper
Worldwide shipping