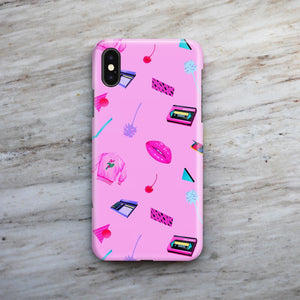 Limited Edition Phone Cases by the World famous retro artist Yoko Honda. Yokos artwork channels the aesthetics of the 1980s probably more than anyone else. Her artwork makes everyone dream of a 80s colorful comeback. Limited edition: Only 100 pieces/model.
Snap Case: If the aesthetics is most importantly. Thin Slim fit & Full Wrap Print. Average Delivery time, 5-10 business days.
Premium Tough Case: 🇺🇸 Made in USA. Choose this if you want good protection, quality and the nice looks. Full wrap HQ print and rubber inside. Average Delivery time 3-5 business days.