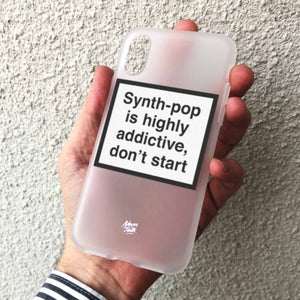 FREE Worldwide Shipping.
Tweaked message of the Warning Statements for Tobacco. Printed directly on the rubber surface on the back "Synth-pop is Highly Addictive Don't Start". Great to hold and come in a nice matte finish.
Lifetime Guarantee 
If your case break, a new will be sent to you with same design.
🇺🇸US Orders: Made in US.
🇪🇺EU/Worldwide: Made in Germany, UK and Australia.
…
Synth Sub Genre Phone Cases.