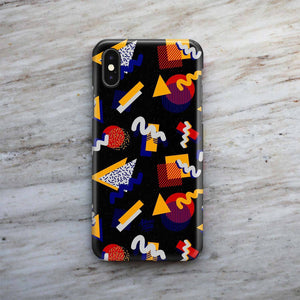 Exclusively and only available at neontalk.com
Premium Cases:  Lifetime Guarantee  If your case break, a new will be sent with same design.🇺🇸US Orders: Made in US. EU/Worldwide: Made in Germany, UK and Australia. Choose this if you want good protection, quality and the nice looks. HQ print. Tough cases got that extra protecting rubber on the inside. Average U.S. Delivery time: 3-5 business days.
Regular Case: If the aesthetics is most important for you. Thin Slim fit & Full Wrap Print. Average Delivery time, 5-10 business days. Ships from US or India (worldwide)
Hanna Kastl-Lungberg is a graphic designer and visual artist from Gothenburg, Sweden. Her main focus is making people happy through her work. She put extra attention to details and combining shapes and colors. She is greatly influenced by previous decades, especially the 80s and 90s. 
This is some of her tags that she would use to describe her work: Plants, alternative fashion, the sky, other peoples amazing work, Hawaiian shirts, sunny days, Miami's Art Deco district, makeup, pride and people believing in and standing up for something, the colors of scoop ice cream, my favorite playlists, terrazzo tile floors, Californian desert, botanical gardens and parks.